Employers' liability insurance: keeping your business compliant

Employer's liability insurance is a legal requirement for most businesses employing one or more staff,
including voluntary organisations. There are exceptions – family businesses where staff are closely related,
for example, and the public sector.

It protects against compensation claims arising from:
Injuries or illnesses suffered by employees at work where the cause can be directly attributed to their employer
Employers' liability insurance meets the unforeseen legal and compensation costs of incidents as trivial as tripping over an unprotected cable, or worse. The minimum level of cover by law is £5 million but can extend up to £10 million.
Why you must have it:
Required to meet current Health & Safety Executive legislation – non-compliance will result in a fine of up to £2,500 for each day that appropriate insurance is not in place.
Provides peace-of-mind financial protection for your company and your employees
Pays up even if the claim against you is found to be false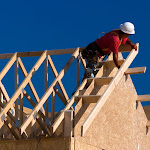 Public liability insurance:
Enabling you to work in a public environment whilst protecting against compensation claims
Public liability insurance is recommended for any business whose employees are required to
work at a client's home or business premises, or which welcomes members of the public or
customers on to their own premises. In many circumstances it can be contractual requirement
so not having it can put you at a commercial disadvantage.
It protects against compensation claims arising from:
Injuries to third parties or damage to their property caused by your negligence, or that of your staff or any sub-contractors employed by you
Public liability insurance covers the legal fees and associated costs involved in defending a claim plus the award of any damages against you, including any costs the NHS may claim relating to ambulance call-out and hospital treatment.
Why you should consider it:
Provides peace-of-mind financial protection for your business even in the event of an invalid claim
May be compulsory depending on the nature of your business – a horse riding stables, for instance
Often required by customers or potential customers as a necessary contractual requirement before they engage you
Enhances your business's reputation as a professional firm

For more information or for a quote, please call us on 020 8552 5521 or e-mail us at enquiries@moneywiseplc.co.uk